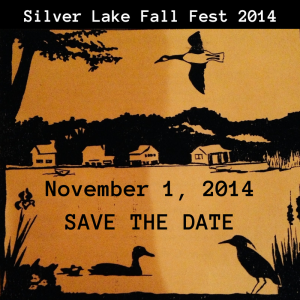 The Silver Lake Community Association will be holding Fall Fest on Saturday, November 1. Please mark your calendars and plan to join your neighbors before winter turns us into hermits.
Stay tuned for more details. We are optimistic we will have Silver Lake refilled after our late summer draw down, to start September 6.
Volunteers Needed:
We have several ongoing maintenance activities that you can help with on your own schedule, not during a work party.
We have felled lumber behind the earthen dam that needs to be removed. Free to a good home!
Also the back of the earthen dam and the area behind it needs to be "weed wacked" regularly. Root systems of saplings and vegetation weaken the dam structure and also create opportunities for animal burrows – which we want to avoid completely!
Our dam will be inspected by engineers again in the next 2 months (this is an annual inspection now) and we want this area to look as clean and maintained as possible.