The SLCA Board of Directors is please to present members and the community with this SLCA Spring 2017 Update.
SLCA 2017 Annual Meeting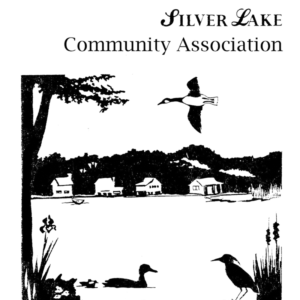 It is time for our Annual Meeting! Saturday, June 3rd at 10:00AM. It will be held at the Lewisberry Borough Pavilion. The address is 308 Market Street in Lewisberry. We will be discussing our financials, Bennetts Run project, DEP and the Earthen Dam and collections. We will also be voting on Board members. Please plan on attending.
PA DEP Annual Inspection
The SLCA's engineer from ARM Group performed the DEP mandated annual inspection of our dam and spillway in November 2016. The report back is encouraging, as we are holding our own and no new major issues were discovered. A special THANK YOU to all residents who helped last year on the work parties that were instrumental in this effort. As always, there were some new maintenance items recommended. We are particularly challenged with animal burrows that jeopardize the integrity of our earthen dam, and must remain vigilant in remediation when found.
If you see it, report it please to a board member! Your cell phone is your friend, take pictures of the car tags of the offenders!
Bennett's Run Diversion Dam Project
We received a bid from our engineer, ARM, to do all engineering and permitting with DEP for the project. The quote received is for $6700. We have accepted the proposal. Our plan was to have the project completed in the spring/summer of 2017. Unfortunately, we received a call from ARM this spring informing us that our engineer, John Masland, had passed away suddenly. The ARM Group is currently getting John's accounts in order and assigned to other employees. When they do they will contact us and we will proceed with our plans. For now the project is on hold and may not be completed this year.
No Dumping!
It has been brought to our attention that people are still dumping garbage and yard waste along West Street behind the Earthen Dam. Dumping is not allowed anywhere on Silver Lake Community Association property! If you see someone dumping please feel free to get their license plate number and report them to one of the Board members immediately. All the property associated with the Earthen Dam is monitored by DEP and The York Conservation Group. We do not want to be fined for unlawful dumping. If any of you have any free time, the area where the dumping is occurring needs to be cleaned up. Any volunteer work is greatly appreciated. Please let's keep our Lake and the surrounding area beautiful.