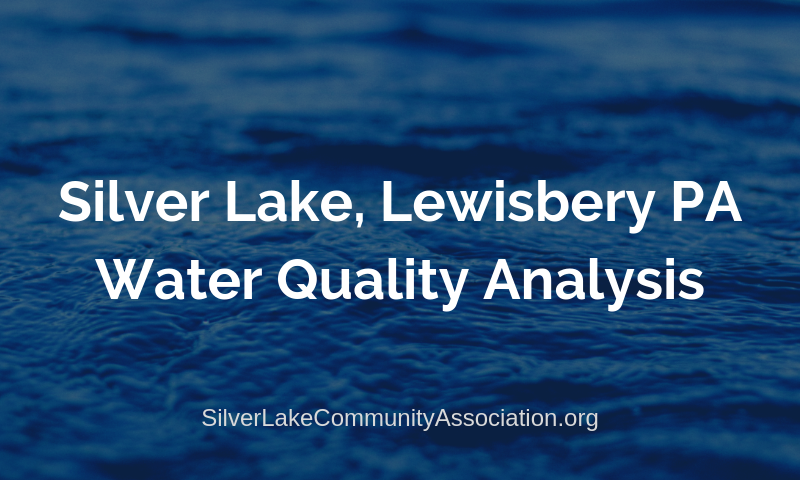 Residents expressed concern in the spring of 2019 about the green "pond scum" and wondered whether Silver Lake water quality was safe for swimmers and other water sports.
The SLCA is happy to report that YES our lake's water is safe for recreation.
Elevated levels of phosphorus are generally attributed to fertilizers upstream from our lake. Long time residents will recognize that this green "pond scum" happens periodically especially after hard rains in the early to mid spring. Elevated iron content is no surprise, many of our residents filter their well water for this. Iron and manganese are what cause that sulfur smell in our well water in the summer time when water is warmer and we have been away a few days.
According to the Pennsylvania State Agricultural Analytical Services Laboratory, "Your pond/lake sample has suspended solids (sediment) which are difficult to completely filter from the water. This fine sediment may cause high levels of aluminum and/or iron to be measured when using standard laboratory procedures. Iron and/or aluminum that are in a suspended, not dissolved, form should not pose a hazard to fish in your pond/lake."
The full analysis is available here. The interpretive key is available here.